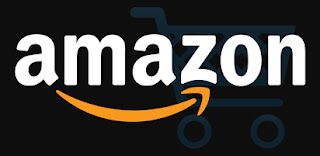 𝗦𝗧𝗘𝗣 #𝟭: After logging into your Seller Central account, click on "Add a Product" under the Inventory drop-down menu.
𝗦𝗧𝗘𝗣 #𝟮: On the Add a Product page, you may choose from 2 methods.
First, you can click on "Create a new product listing" just below the search box.
Second, if you're wanting to upload multiple products at once, you can use the "bulk upload" feature to the right of the screen.
𝗦𝗧𝗘𝗣 #𝟯: Once you've clicked on "Create a new product listing", you'll be asked to assign your new product to an Amazon category. You may find the category one of two ways: using the search feature or browsing the categories.
𝑻𝑰𝑷: 𝑫𝒆𝒍𝒆𝒕𝒆 𝒕𝒉𝒆 𝒓𝒆𝒎𝒂𝒊𝒏𝒊𝒏𝒈 𝑼𝑹𝑳 𝒂𝒇𝒕𝒆𝒓 𝒕𝒉𝒆 𝑨𝑺𝑰𝑵 𝒑𝒐𝒔𝒊𝒕𝒊𝒐𝒏 𝒊𝒏 𝑼𝑹𝑳, 𝒕𝒐 𝒈𝒆𝒕 𝒕𝒉𝒆 𝒆𝒙𝒂𝒄𝒕 𝒄𝒂𝒕𝒆𝒈𝒐𝒓𝒚 𝒕𝒐 𝒃𝒆 𝒑𝒍𝒂𝒄𝒆𝒅 𝒊𝒏.
𝗦𝗧𝗘𝗣 #𝟰: Fill in the Listing Info for your new product. On the next page, you'll notice that your listing information is divided into 7 tabs: Vital Info, Variations, Offer, Images, Description, Keywords, and More Details.